Everyone else is doing it...
This was the first quiz - no surprise on this one...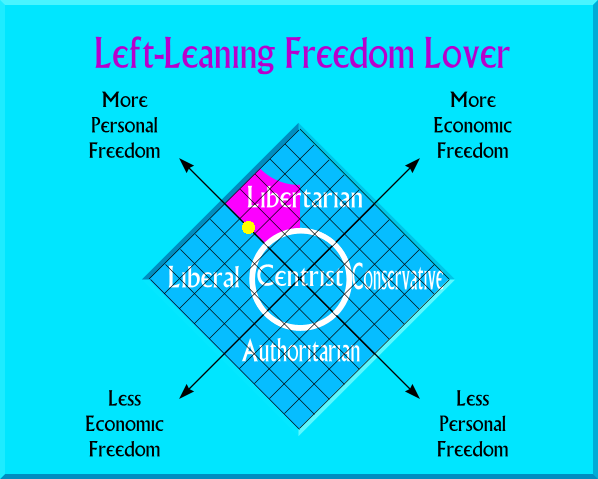 But then Jim over at
Stonekettle Station
came up with another quiz. Edit from original post - Hey, in preview it looked like I was over in the Totalitarian camp, which totally blew my mind. But apparently I'm not. Woo hoo! I'm not a jackbooted thug after all.
Yup. I'm apparently a big L libertarian. I'm really a little l libertarian, I think some social programs are ok and that some taxes are necessary and worthwhile.